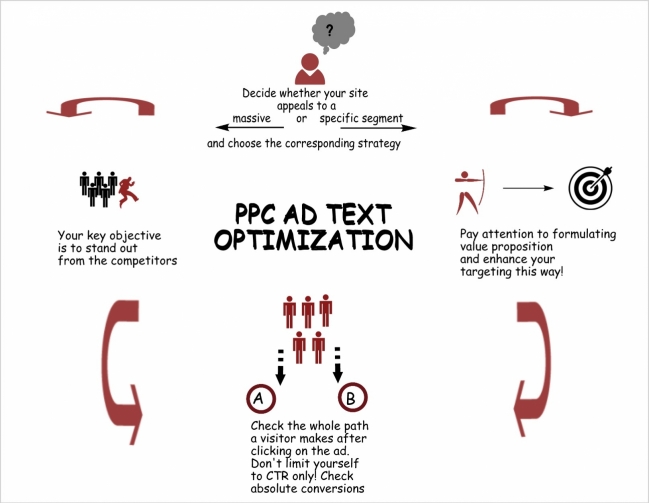 When you are composing an ad text, it's important to get organized. First, you need to clearly understand what is behind your message. If that's something that appeals to a large audience and doesn't require much consideration to be bought, ordered or signed up to, then your ad should be catchy and creative. Apply alliteration, humour and your poetic talent to create something legendary.
If you sell something specific and unique, pay more attention to how your value proposition is formed. Find out your customers pains and gains and skillfully leverage them when formulating your message. A clear motivation behind the ad text will provide additional targeting and more responsive visitors.
Obviously, in both cases running your campaigns should be followed by proper testing. Don't forget that in case you are looking for conversions, CTR is not the best parameter to track. Check the number of absolute conversions brought by this or that ad message and make the required adjustments.
Tory Woods
is an enthusiastic blogger behind
REACH Network
. She enjoys exploring the PPC world and sharing the findings with her readers.